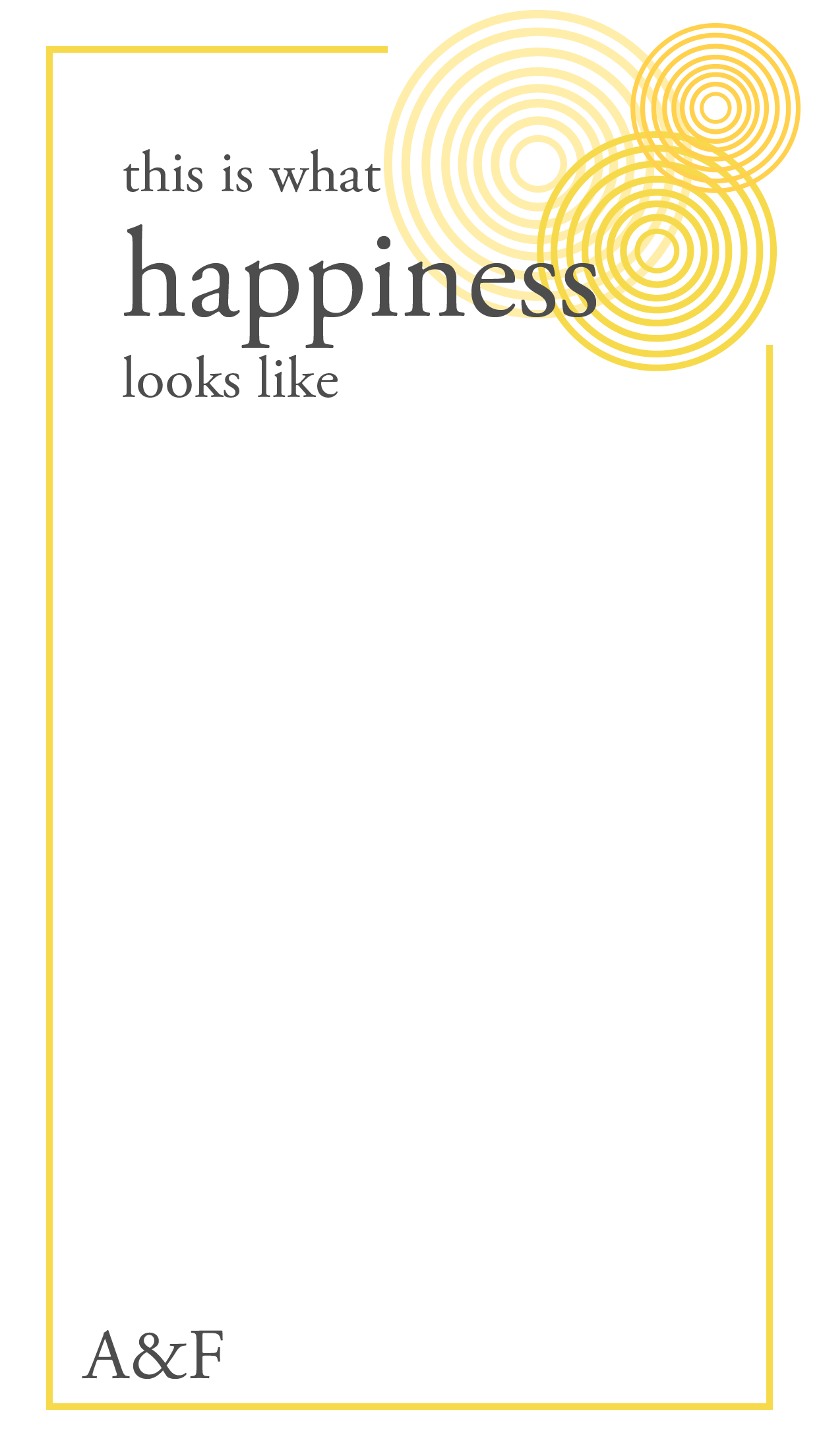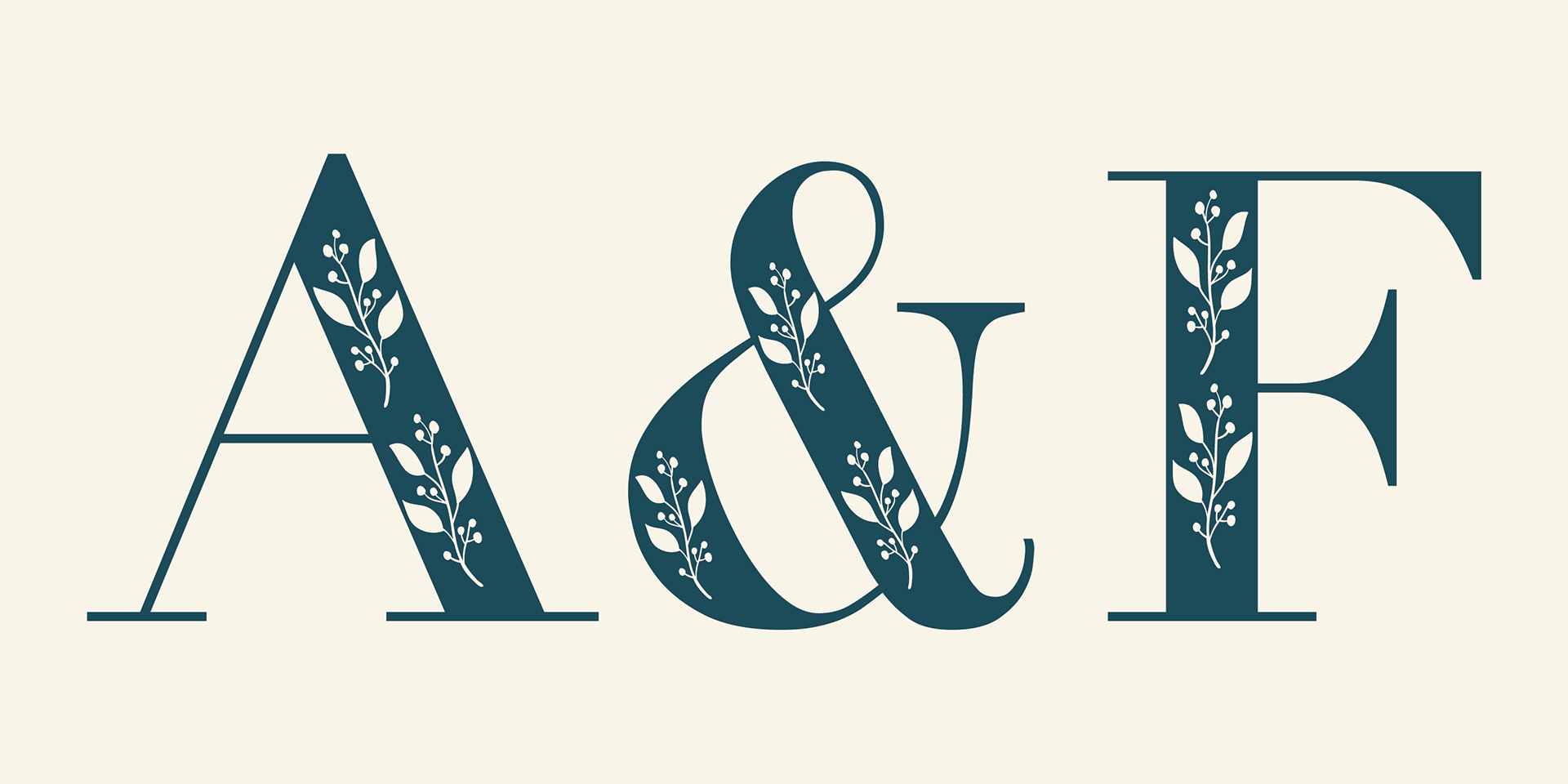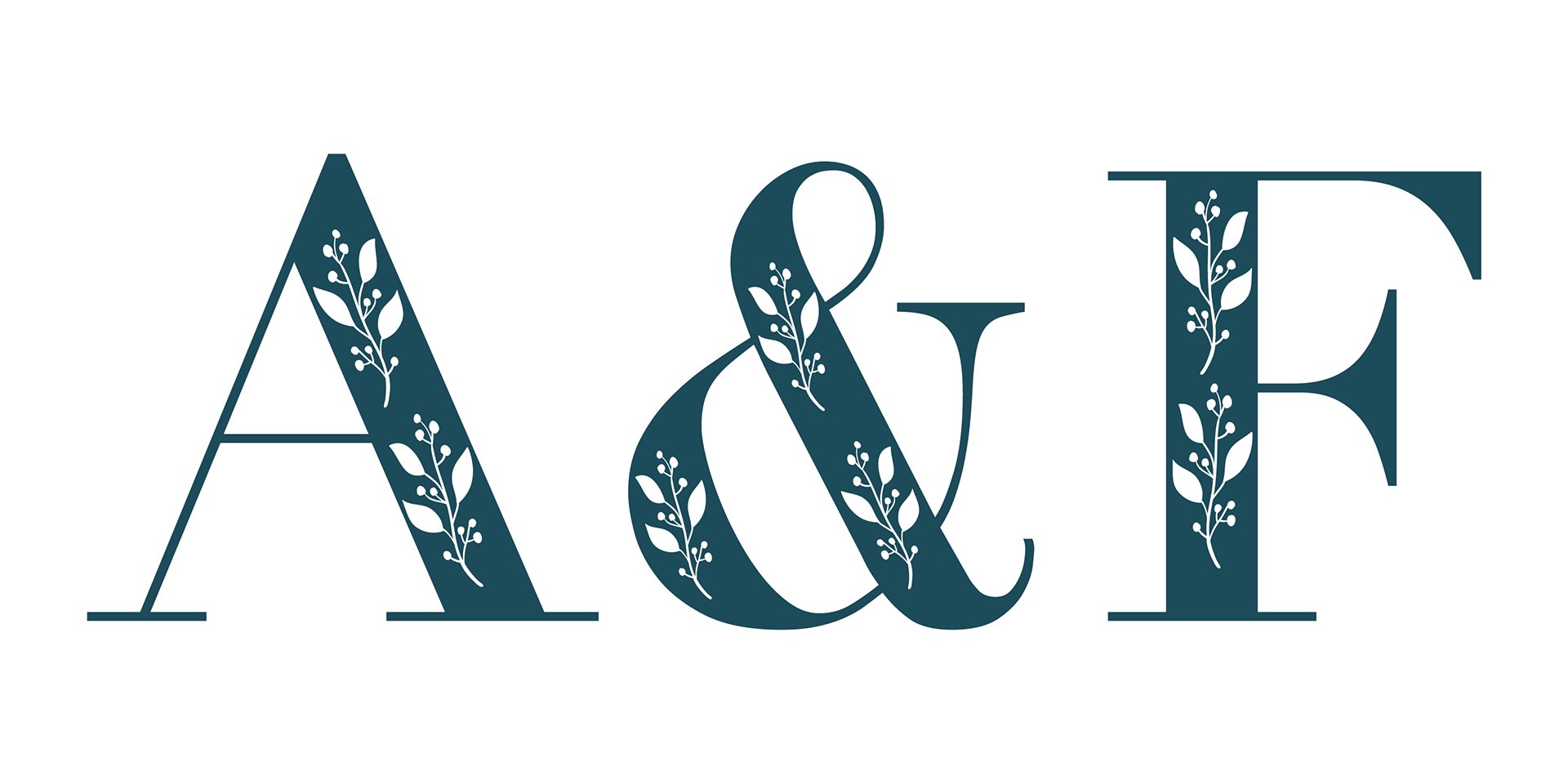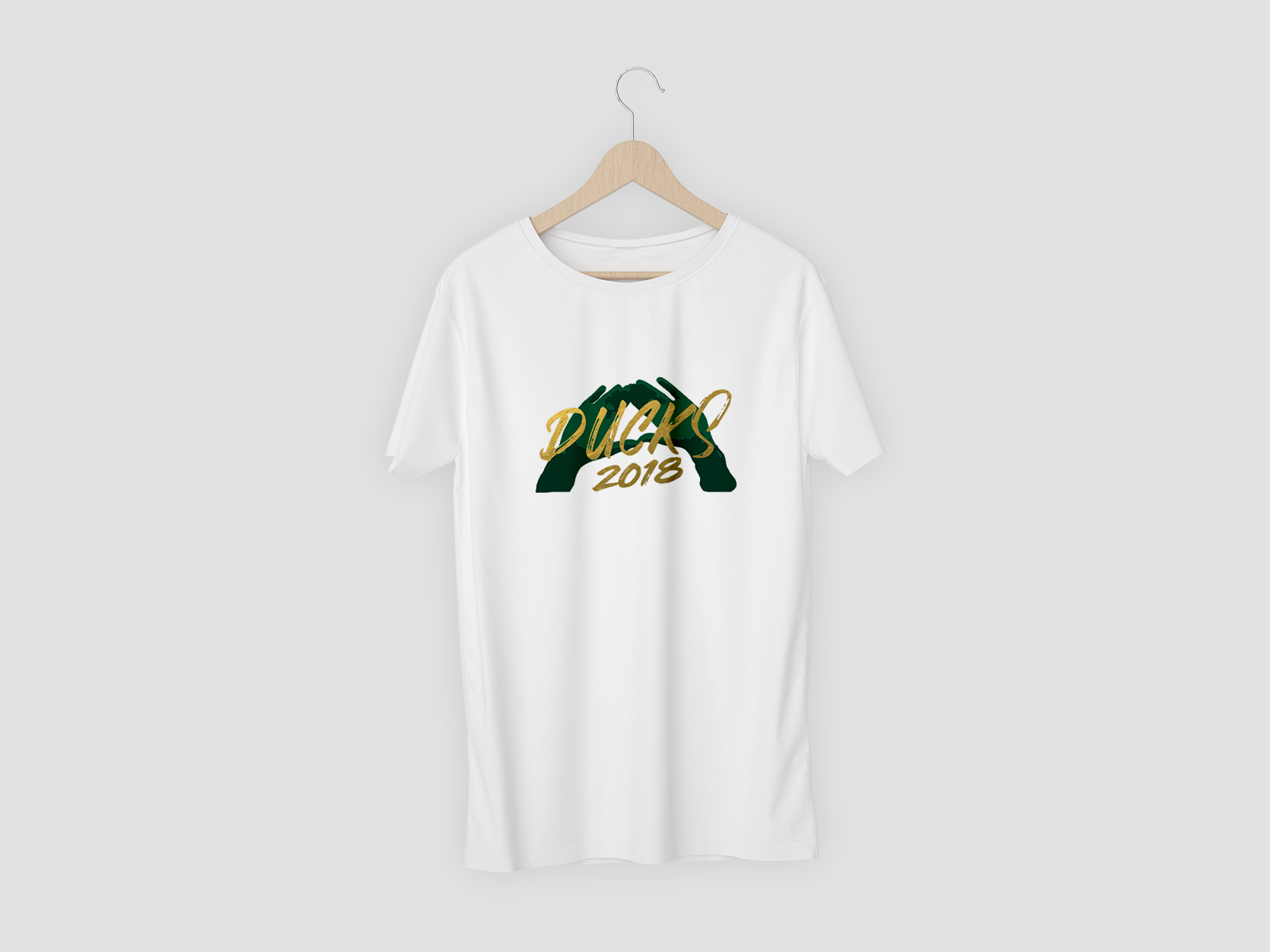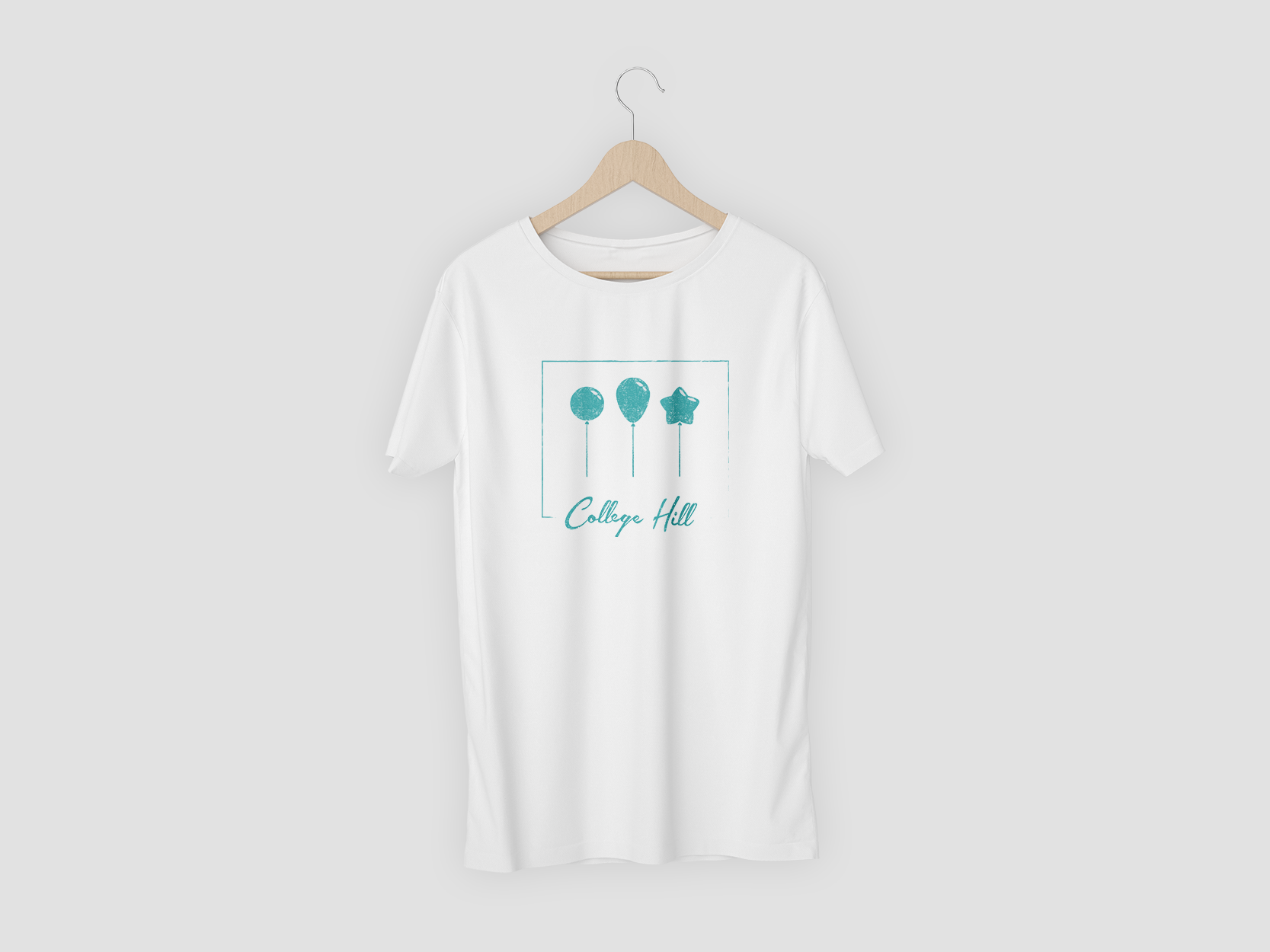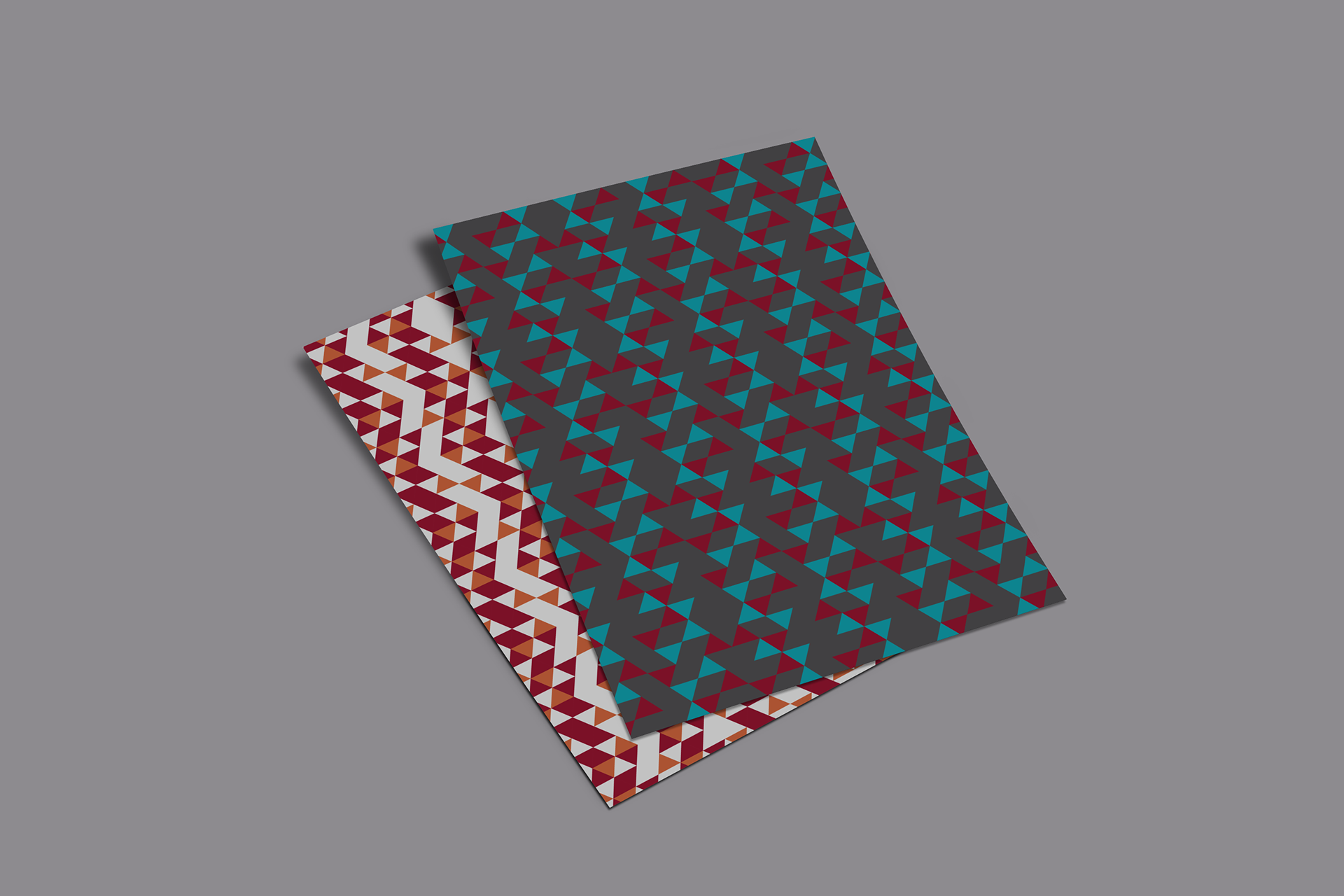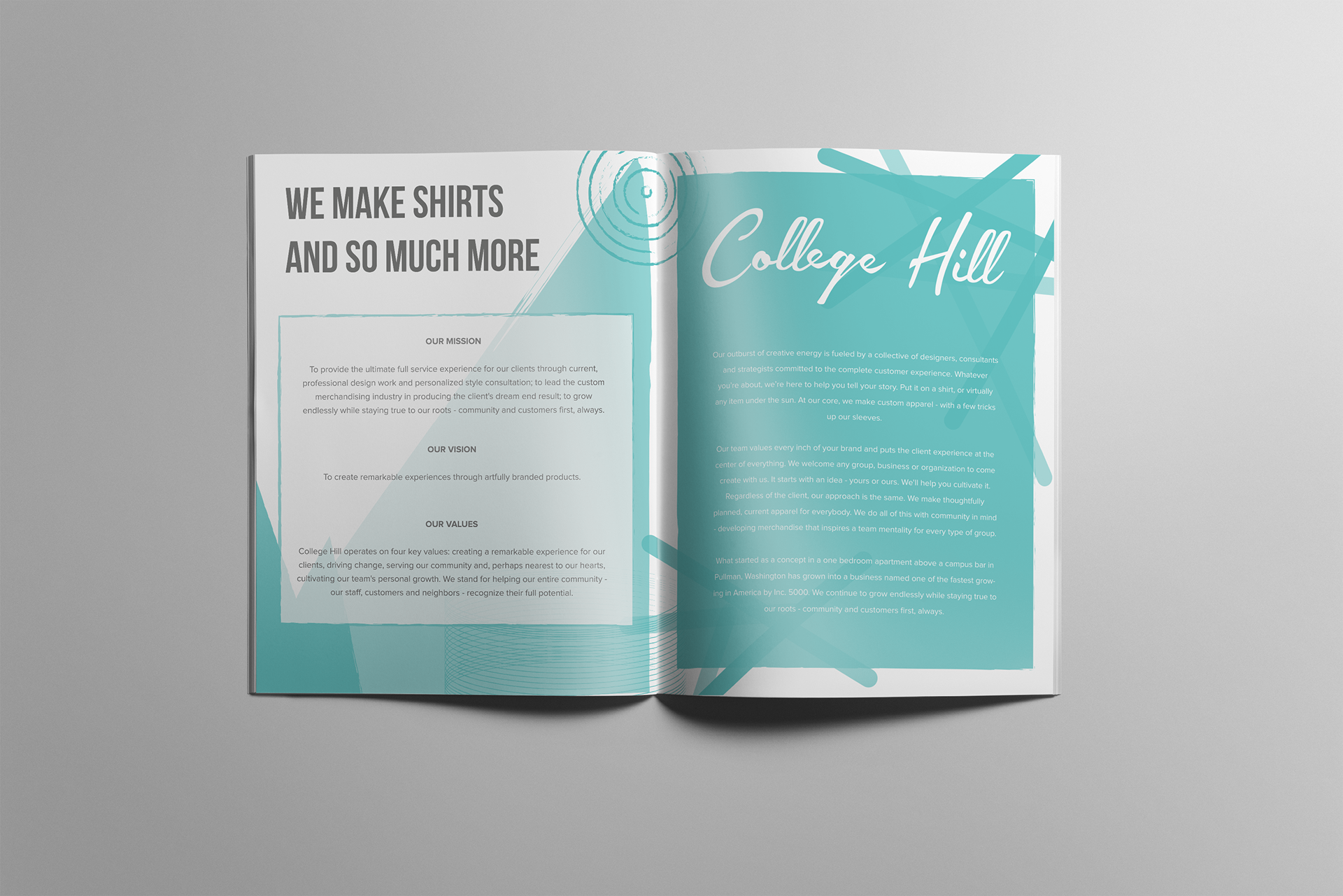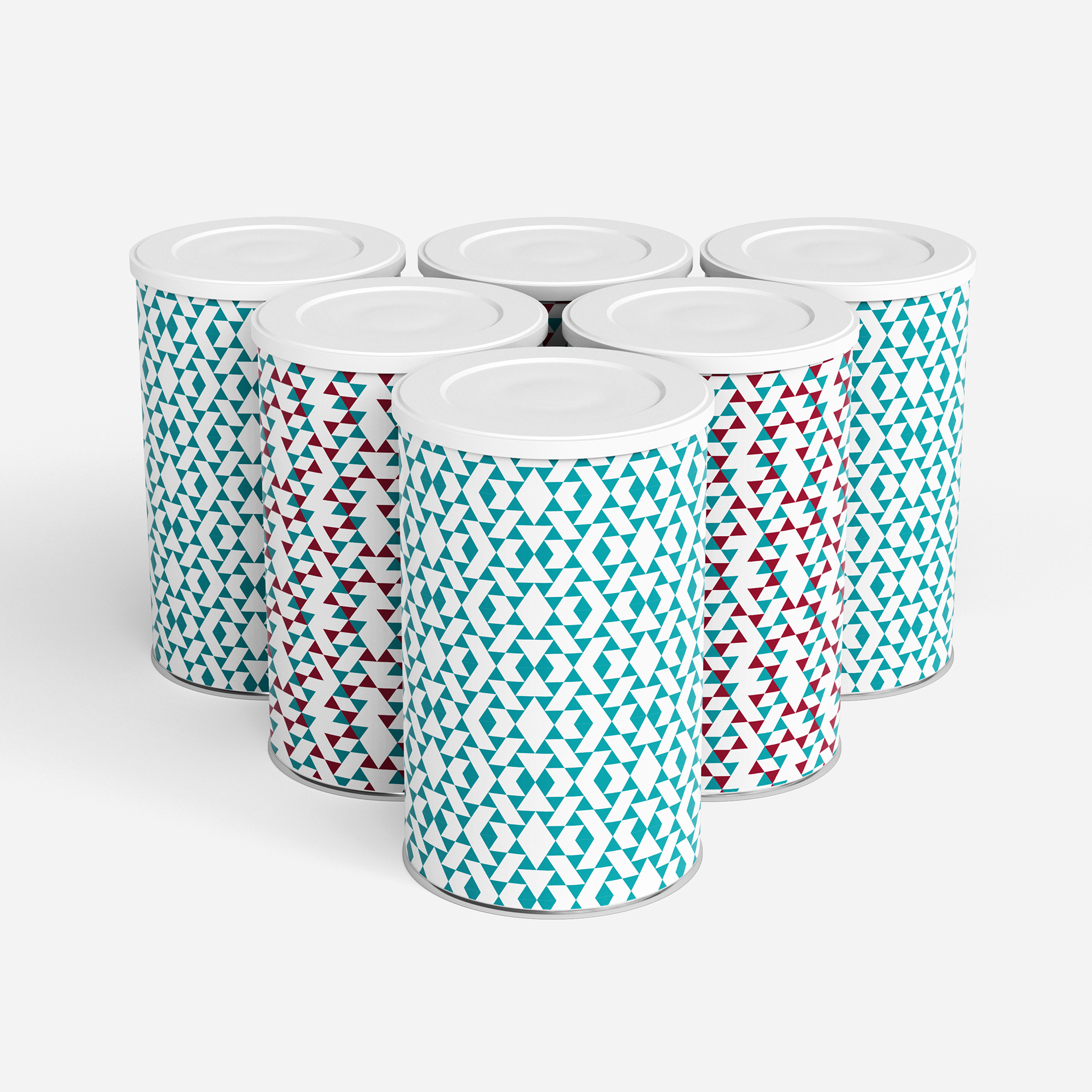 Here is a collection of projects from my internship at College Hill Custom Threads. I loved everything about this internship, and only have the best things to say about this fantastic company. 
The top row of images you see above contains two logo variations and a geo-filter for Snapchat that I designed for a pretend company called A&F. It is a clothing company that markets its' products towards 16-25 year old women. It was a fun exercise and I enjoyed collaborating with the Marketing Interns at College Hill. 
Other projects that I decided to include are two t-shirts designs, pattern design, and layout composition. I especially love the magazine spread I created. The task was to pull content from the College Hill website and create a print layout that would appeal to college students. I was inspired by the graphics of Refinery29 and incorporated geometric elements to create a playful and capturing spread.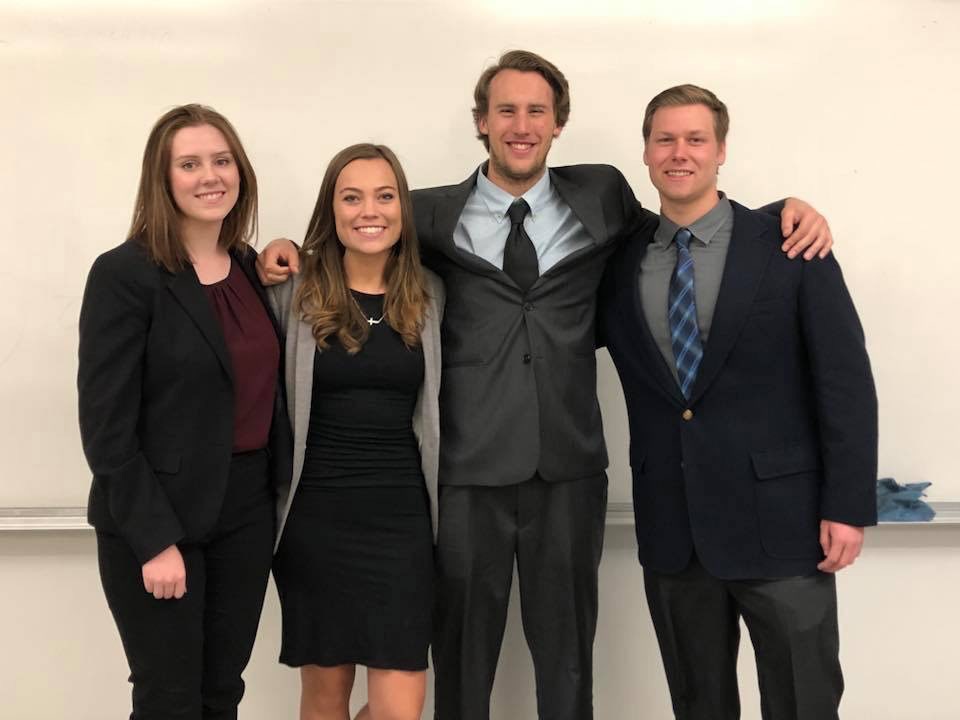 (From left to right, Nicole Schmidt, myself, Travis Thomas, Zach Prybell)