One of my first projects when I was hired to work for The Coug in 2018 was a menu redesign. I started by reading about menu design and restaurant marketing. I then utilized the typography skills I learned in my internship to create a logical hierarchy and incorporated design elements that customers would recognize and connect to the Coug.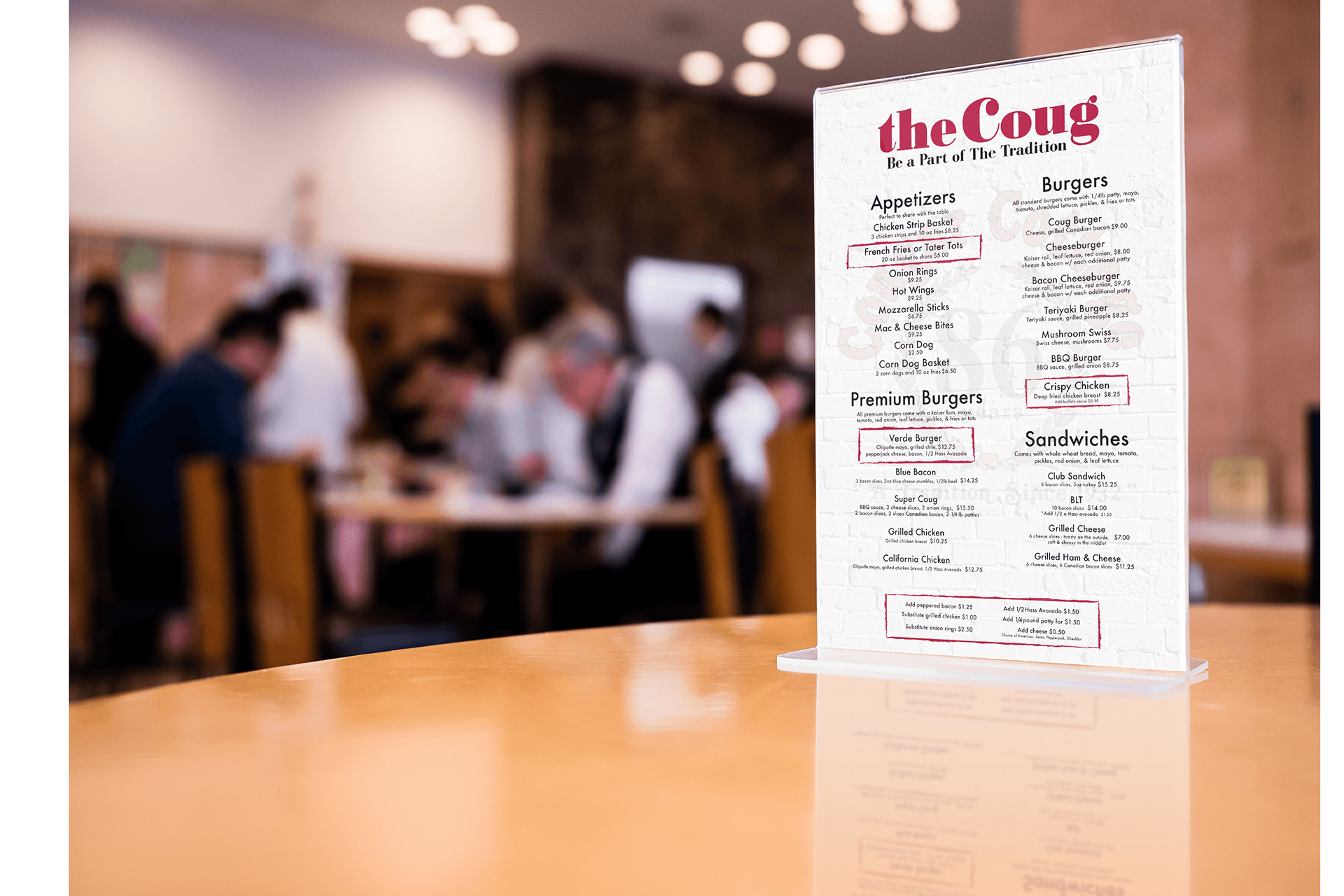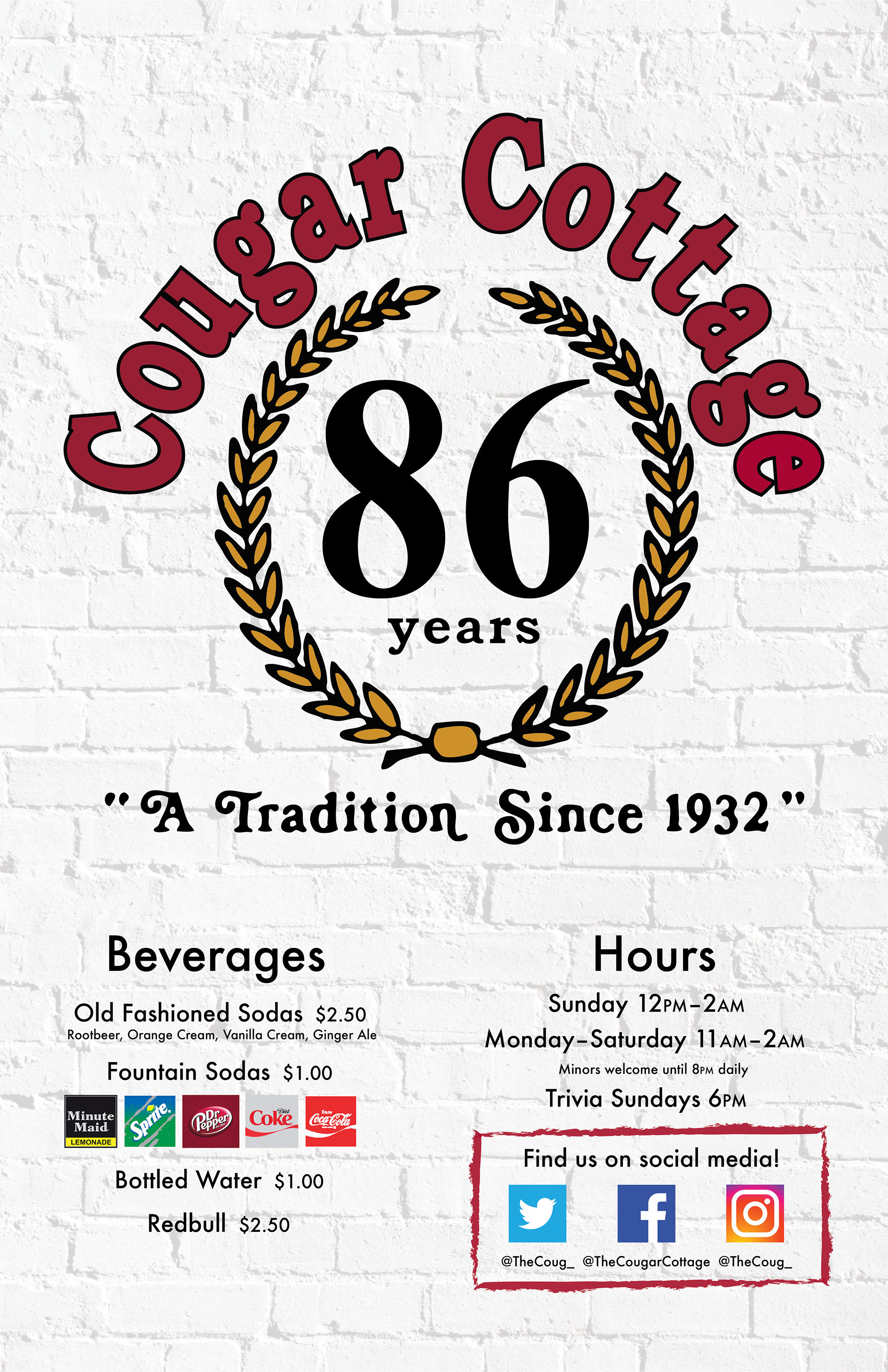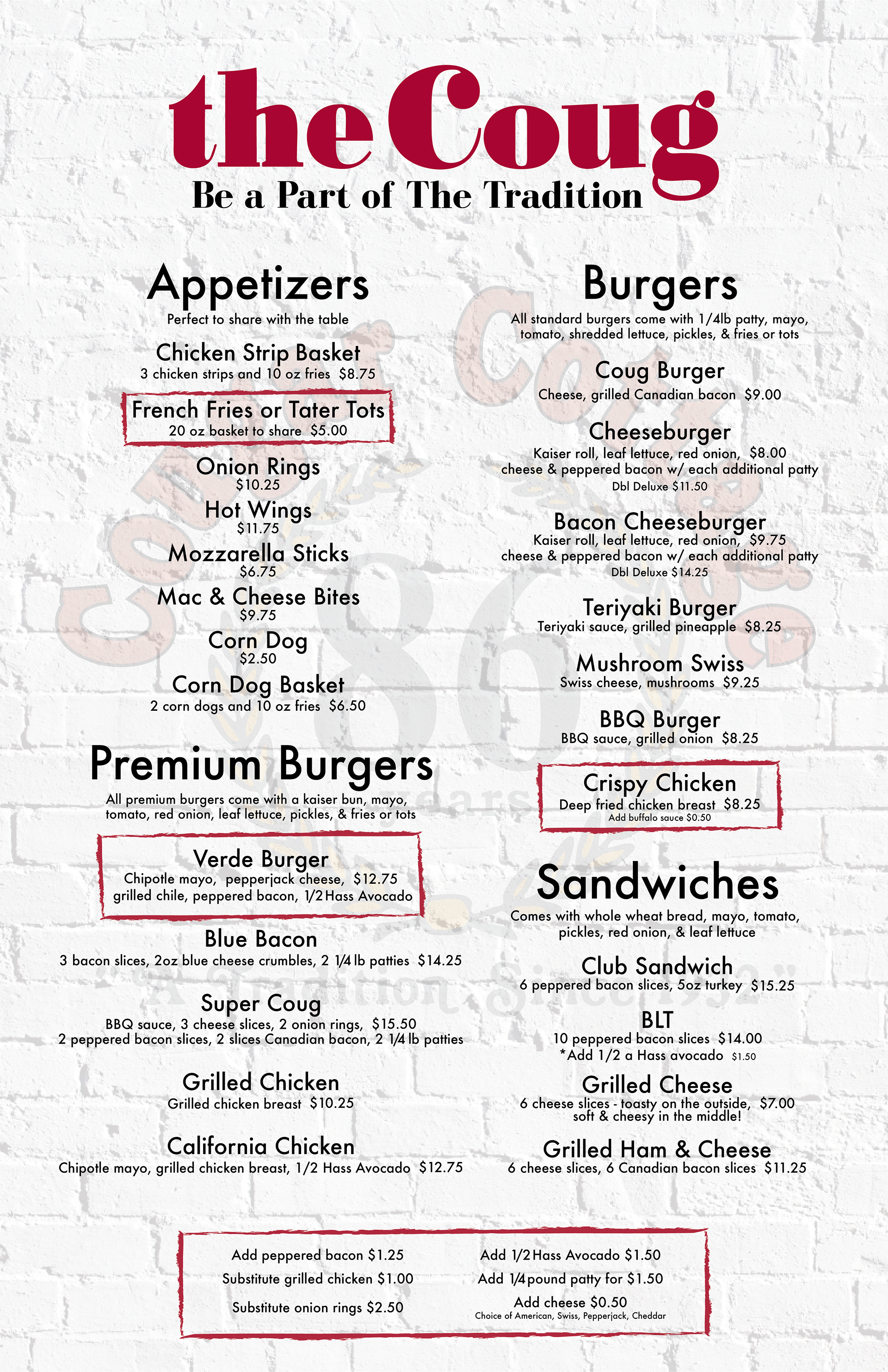 This is the new, full menu for The Coug, featuring the iconic laurel leaf painting seen on the back wall within the bar. Using a brick texture as the background of the menu was an obvious choice to me as it evokes a memory for the customer of the brick interior at The Coug, that so many of us have signed our names onto.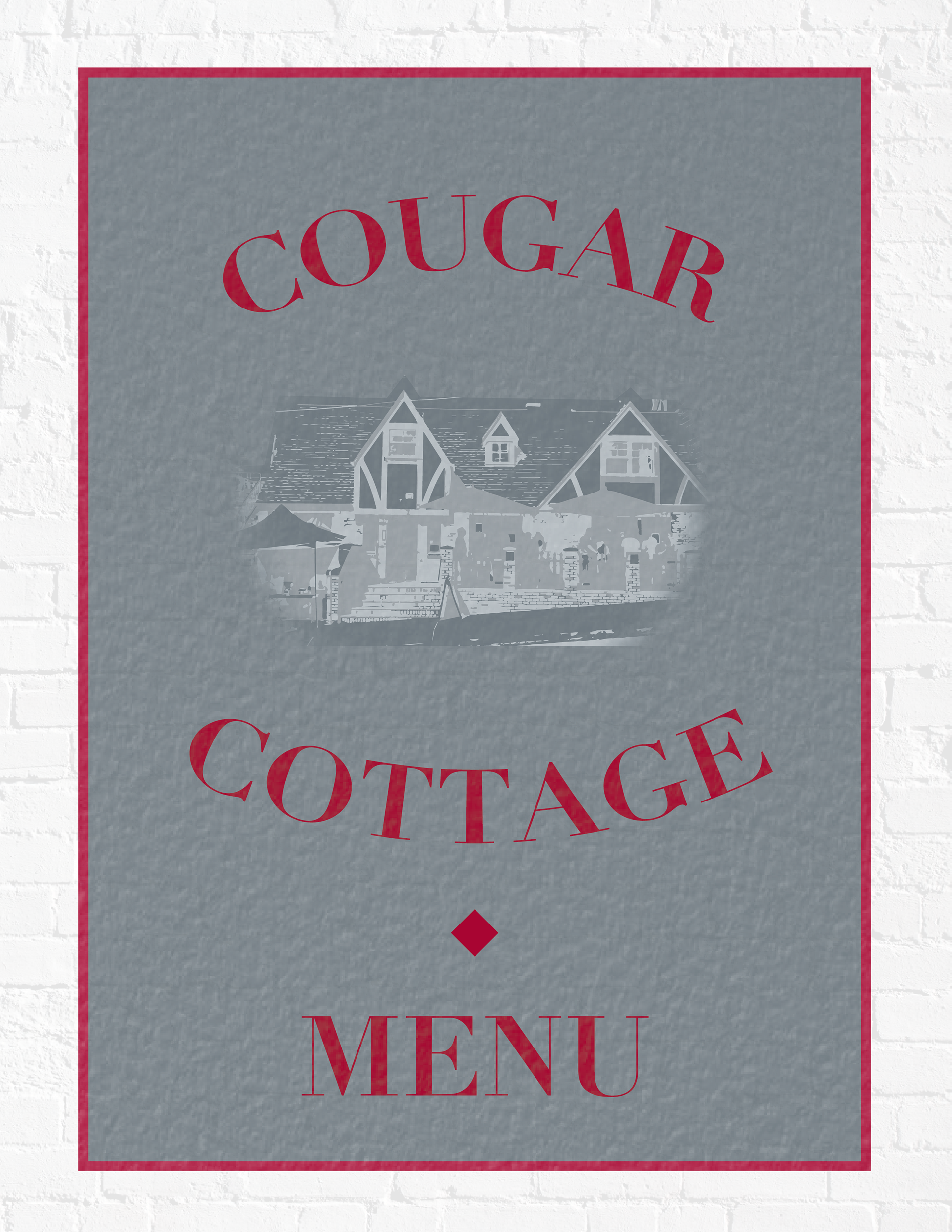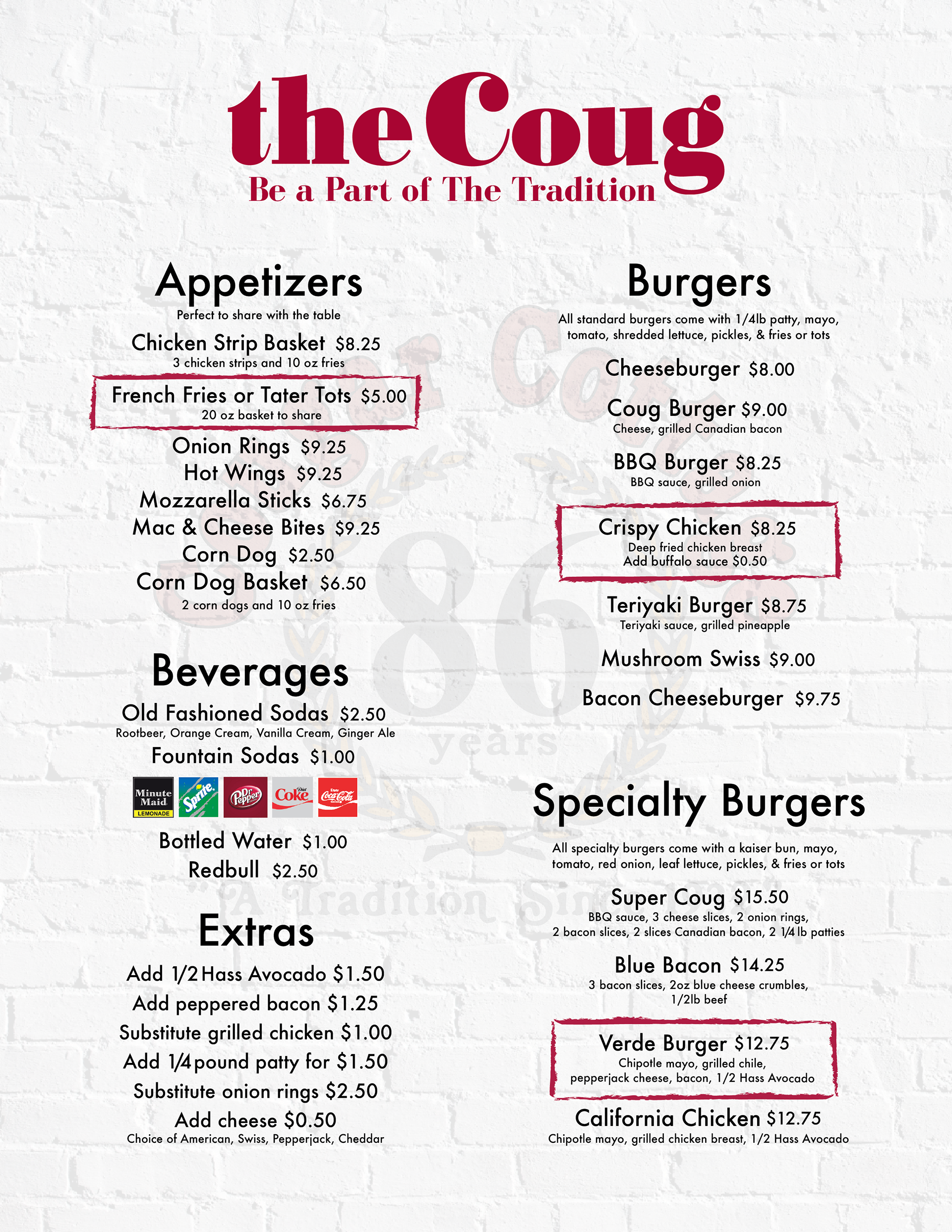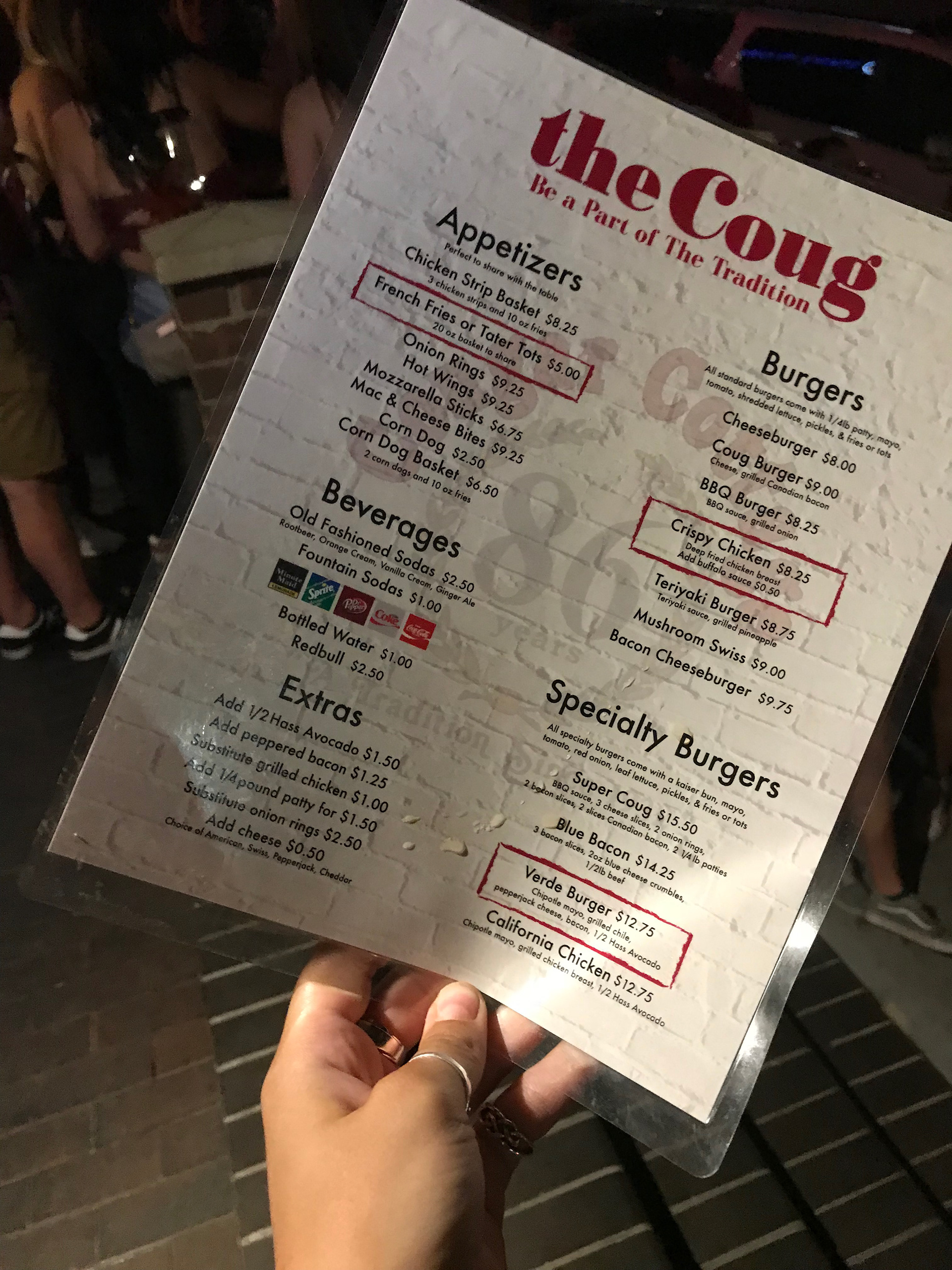 Above is the finalized Football Weekend Menu for The Coug. This menu is smaller in dimensions and content. The bar gets pretty busy when there is a home game in Pullman, so a menu featuring only the top sellers is a great solution to the alumnae rush. In addition, since there are so many alum in town, I went with a cover that is reminiscent of one of the earliest versions of the menu from way back in the mid-1900s.